Up-and-Coming Kitchen Trends
The kitchen is one of the most important rooms in a house, and your kitchen's design can say a lot about you and the rest of your house. If you're looking for an update, here are a few up-and-coming trends for the design of your kitchen.
Dark Floors
If your walls or cabinets in your kitchen are on the lighter side, opting for dark floors will give the room a fantastic look.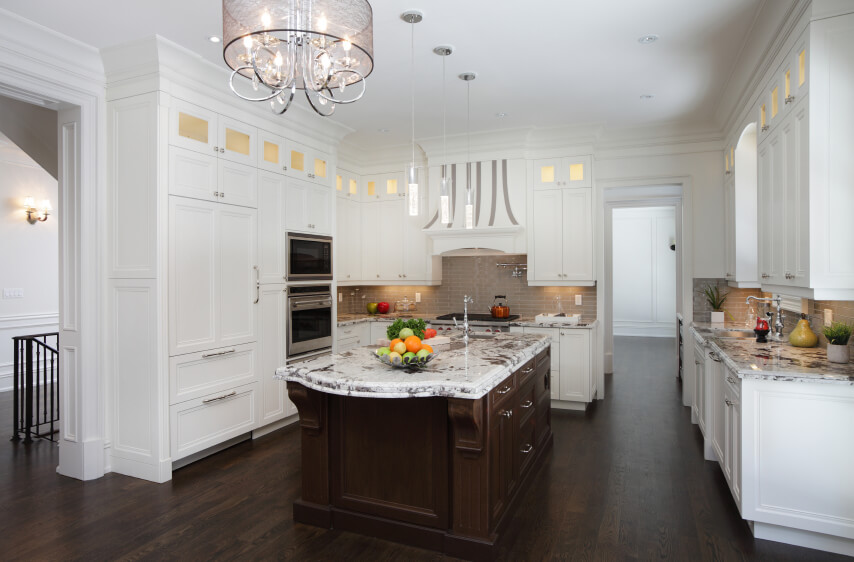 Black Appliances
While stainless steel is a classic look, many appliance manufacturers now offer black as a color option and could look good as a contrast to white tile or granite countertops in many kitchens.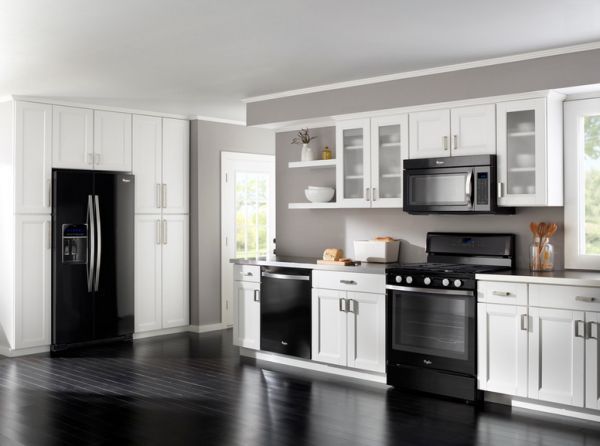 Quartz > Granite
This is a trend that already has some steam behind it, but could continue in the coming years. More and more people are choosing quartz countertops over granite in their kitchens, partially because it's easier to maintain than granite since it doesn't have to be sealed every year.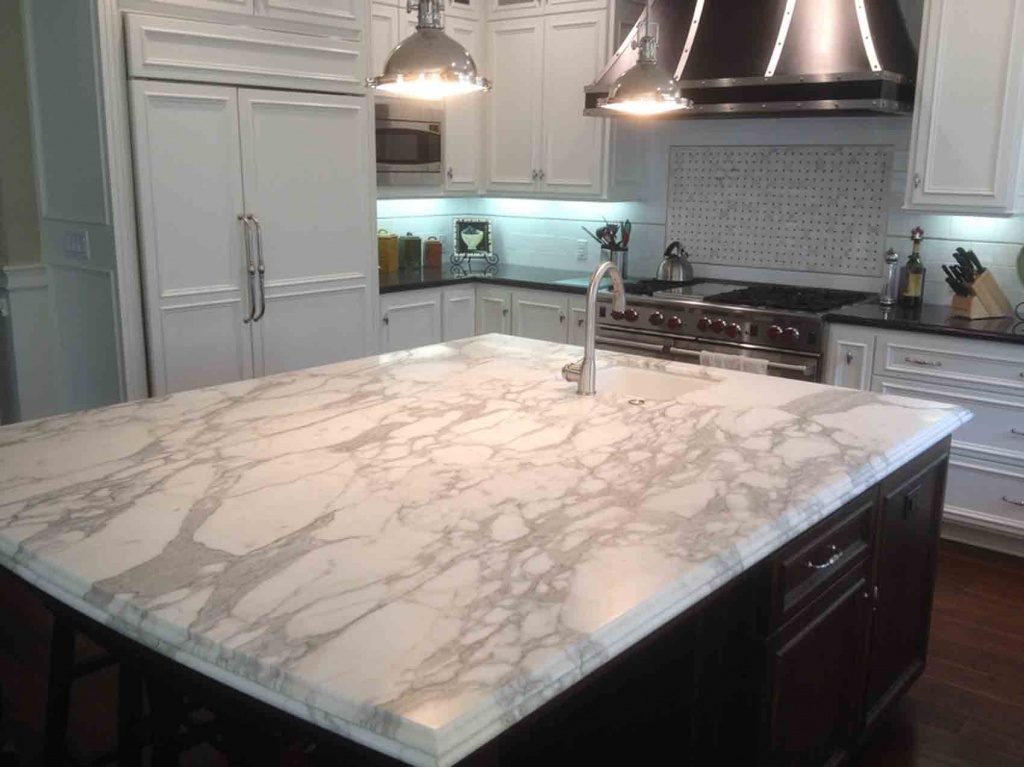 LED lights
A newer trend is putting LED lights along, under, and on top of cabinets. You can buy LED lights that change colors or ones that glow in the dark. LED also lights have also become popular for their energy efficiency.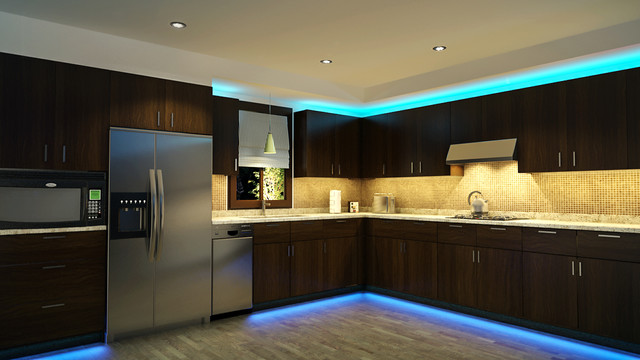 Pecky Cypress
Wood with a grainy texture, Pecky Cypress looks great on kitchen islands and cabinets and gives your home a beach house vibe.